What Inspections Should Buyers Have When Buying A Home
During the due diligence period following offer acceptance (typically 17 days in the California contract but negotiable), you have the opportunity to do a thorough investigation of the property you are buying so you can make an informed decision about proceeding with the purchase, or not. Here's what you should know.
Want to know more about how to buy a house?
Check out my video series on Home Buying Tips and Advice

General Home Inspection – This is mandatory in my opinion as a real estate professional. Anyone not doing a complete home inspection is taking a huge risk. Even a well-maintained home can have defects or need repairs that you should be aware of. And a home inspection is a good way to learn about what you should do to maintain your new home.
Roof Inspection - Usually a good idea especially if the roof is older and/or the home inspector identifies potential problems (leaks, cracked tiles, missing shingles). This is an expensive item to take care of if there are issues.
HVAC - Also a good idea if the furnace or AC have not been serviced recently or are older. And of course if the inspector identifies potential problems (e.g., incorrect installation of a furnace, a questionable furnace model like the Premier, and AC unit that does not cool sufficiently) hiring an HVAC professional to get the low down on any problems and the costs of repairs or replacement is essential
Plumbing and Electrical - It's not unusual for there to be minor defects noted by the home inspector, but serious concerns regarding leaks, cracks in pipes, poorly or incorrectly installed wiring and electrical boxes all warrant further investigation by a licensed electrician or plumber.
Well and Septic Systems - Homes with wells and septic systems in our area are rare but if the home you want to buy has either, you need to get the appropriate inspections done. I recommend requesting the seller have these done, with the appropriate certifications, as part of your offer. Problems with these can be costly (a recent replaced septic I know of was around $13,000) and lenders may require verification that systems have been inspected and are in good working order.
Pools and Spas - If you are buying a home with either or both of these you need to have a qualified professional evaluate them (a general home inspector will not do this nor be qualified). Problems with either, but especially a pool, can be expensive, whether it's a crack, leaking pipes, or a faulty filtration system.
Termites – In your offer you can ask the seller to do the termite inspection as part of the contract, but if they won't, you will want to do one. Termites are very common and can cause major problems. A lender may require a termite clearance (they will if a termite inspection is part of the offer). You may want to check for other pests, too, like bees, ants, and rodents.
Structural/Foundation - There may be concerns raised about structural or foundation issues (e.g., cracked slab, settlement in different areas of the house, cracked walls) and these should be checked out by a structural engineer. These issues can impact the integrity of the entire home and a cracked slab can be very expensive to repair, and may mean you cannot get a loan.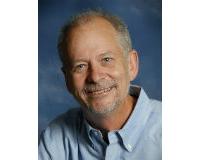 Author:
Jeff Dowler
Phone:
760-840-1360
Dated:
December 3rd 2015
Views:
843
About Jeff: ...