Veggie Grill Carlsbad
Veggie Grill

Carlsbad Vegetarians of San Diego County, we have been pushed to eat unhealthy junk food for too long! The time has come for healthy alternatives! Thanks to Veggie Grill in Carlsbad I don't have to worry about rushing home to make a healthy vegetarian meal after work or on my lunch. Veggie Grill is conveniently located at 965 Palomar Airport Rd in Carlsbad. All food is plant based meaning no meat, dairy, eggs, cholesterol, trans fat or animal fat. All the food is packed by vitamins and nutrients. For example the All Hail Kale Salad contains five times more the daily recommended Vitamin A, 3 times the DV of vitamin C plus calcium and Iron. Veggie Grill's Food offers a high source of protein and fiber. Making the switch to healthy eating is easy once you get over the fear of not being full, having low blood sugar or not enjoying the food. There are many ways to prepare Vegetarian dishes and Veggie Grill nails it.

Today I tried the Crispy Cauliflower. The man at the cashier recommended it as their best appetizers. Impersonating orange chicken, the cauliflower is fried in panko breading and glazed with a sweet and spicy orange drizzle. The cauliflower is filling and has a nice spice to it. You can tell the ingredients are fresh when you bite in. They offer salads like the B-Wing as well as bowls and plates. The Bombay bowl has a mix of roasted herb veggies, super grains, steamed kale, cannellini beans, cilantro green curry sauce, coconut milk, almonds and hemp seeds. Hemp seeds offer fatty acids and Omega 3 and 6. Veggie grill also offers Wraps, deserts, kid menus at sandwiches like the Santa Fr Crispy Chickin'.

How can they offer a sandwich with Chickin' if they advertise as 100% plant based you ask? Well the truth comes out! The chickin' and veggie-steak proteins are produced by GARDEIN TM. They use organic and/or GMO soybeans, wheat and peas, grains that have been seasoned and marinated and are loaded with protein and fiber.

Stop in for a healthy snack you won't be disappointed at Veggie Grill.

See the homes or link below for particular homes for sale around Carlsbad. When you get to my site you can find more information about schools and business's surrounding Carlsbad community. You can also find bank owned homes and short sales near Carlsbad at my site. If you have any questions regarding the current North County California Real Estate market or any questions on individual Carlsbad properties, than please call, email or submit a request for information, and I will get right back to you. I would love to assist you in your search for North County real estate. I am your North County Realtors for all homes in Carlsbad California.
Click here for all the results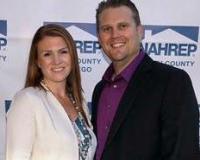 Author:
Rebecca Team Conley
Phone:
858-342-9953
Dated:
July 21st 2014
Views:
471
About Rebecca: ...