The 8 Things Your REALTOR Owes You When You Are Selling
No doubt you have some expectations about the services, and customer service, you will get from the real estate professional you hire to market and sell your house. And you should. Here are 8 things your REALTOR owes you. Ask about these during the selection process.
For more tips on How to Sell a Home check out my YouTube Channel Video Series:
Visit my Consumer Blog on ActiveRain for a wealth of useful real estate and neighborhood information

Representation: Your listing agent is there to represent your interests, called "agency," which is "a fiduciary duty of utmost care, integrity, honesty and loyalty in dealings with the Seller".

Reliable & Accurate Information about Your Local Housing Market: Detailed, reliable, and accurate information is key to properly position your house for sale compared to the competition (e.g., days on market, average sale prices, inventory, sales price/list price ratios). Your agent should know the local market thoroughly and understand how market conditions might impact your pricing, and your sale
The Truth, not Just What You Want to Hear: You need to be told the truth about the value of your property, condition, deferred maintenance, and overall appearance, not just what you hope to hear.
Written Marketing Plan: Your listing agent should provide a detailed and written plan targeting appropriate buyers, and agents with buyers, that includes significant on-line marketing [websites, social media, blogging, and an extensive web presence] because 90%+ of buyers are searching for homes on-line, among other strategies.

Photos and Videos: Home buyers want photos and videos of the property, and the community. The purpose is to both provide information but also market a lifestyle, including the neighborhood, not just your house.

Communication: Clear, honest and regular communication is essential. You may have preferences…text, phone, voice mail, snail mail, email, Skype, Facetime, in-person, and your agent should honor them. Lack of communication is one of the biggest complaints sellers have about listing agents.
Enthusiasm and Interest: It's critical to have someone who is truly interested in your needs and goals, and is excited about marketing your house. Ho hum agent = ho hum marketing.
Guidance on How to Negotiate the Best Offer: It's NOT just about the price but the overall terms and conditions of the offer. Do YOU really know what to consider when reviewing an offer? A good agent will guide you on this.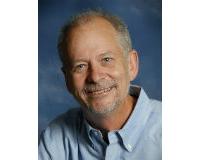 Author:
Jeff Dowler
Phone:
760-840-1360
Dated:
November 10th 2015
Views:
264
About Jeff: ...