Southern California Dog Parks
The Dog Park Episode

Hello San Diego Dog Lovers!

What kind of dog do you have? A spontaneously spotted Dalmatian, your purse sized yorkie or maybe a black knight German shepherd no matter what the dog I'm sure they're barking "TAKE ME ON A WALK." Some dogs like to socialize, some dogs need the space to roam, or maybe you need to get out of the house for a bit. Sunny, southern California offers many dog parks and dog beaches for our little furry friends.

First the Rules! I'm not one to like rules so we'll get through this one fast. Dogs have to be on a leash that is no longer then 8ft. Some parks are designated off leash areas. Always pick up after your dog! Vaccinate your pet and make sure required vaccinations are up to date. Put a license on the collar of your dog, forbid they run away!

Off Leash Dog Parks in San Diego County include Nate's Point and Morley Field in Balboa Park, Cadman Community Park (clairemont), Capehart Park(Felspar and Soledad Mountain), Dog Beach (Ocean Beach), Doyle Community Park(Regents Road), Dusty Rhodes Neighborhood Park(Sunset Cliffs), Fiesta Island(Mission Bay Park), Grape Street Park, Kearny Mesa Community Park(Armstrong st.), Maddox Neighborhood Park(Flanders St), Nobel Park, Ranch Bernardo Park (West Bernardo), Ranch Penasquitos Park (salmon river), and Torrey Highlands Park(Del Mar Heights Rd). My favorite out of these parks has to be the Torrey Highlands Park. The Park is right by the ocean amongst the cliffs. There is exceptionally good hiking, table and playground.


Click here for all the results
See the homes or link below for particular homes for sale around Downtown Oceanside. When you get to my site you can find more information about schools and business's surrounding Oceanside community. You can also find bank owned homes and short sales near Downtown Oceanside at my site. If you have any questions regarding the current Oceanside California Real Estate market or any questions on individual Oceanside properties, than please call, email or submit a request for information, and I will get right back to you. I would love to assist you in your search for Oceanside real estate. I am your Oceanside Realtors for all homes in Oceanside California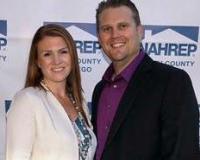 Author:
Rebecca Team Conley
Phone:
858-342-9953
Dated:
July 21st 2014
Views:
507
About Rebecca: ...