Selling Part 1 Why Now Is The Time To Beat The Competition
The housing market is slowly balancing itself out and after watching and waiting for many months you may be asking yourself, "when would be a good time to sell?" The truth is, there are many opportune moments to sell. Here's why now is a great time and what you should do to prepare.

The winter season is beginning to wind down and most buyers are almost done readjusting for the new year. The home selling season picks up around May. With that in mind, putting your house on the market now will put you ahead of any competition you may have by the time May comes around. There are still many buyers searching for a home while home inventory remains low. By selling within the next couple of months, your home will stand out and receive more interest than if you decide to sell at the same time as everyone else. Now's the time to beat the competition!
The following are a few things you need to keep in mind when you decide to sell.
Finances: Selling your home is about making a profit, however, there are certain cost you will have to cover. The main cost is your mortgage balance, which will have to be paid in full once your home is sold. Will the sale of your home be enough to cover this cost? You also need to take into consideration any 2nd or 3rd home mortgages that will need to be paid off. Some mortgages assess a pre-payment penalty. Does yours have one? If so, what is it? Consult your lender on this, you never know, you may be able to negotiate a reduction in the penalty or waive it altogether.
Many pre-sale preparations also may incur some cost. Although it's not advisable to do any major renovations or investments on your home before a sale, there are a few things you can do to make your home more attractive or minor issues you can fix. Consult your local real estate professional on what preparations would be the best for return on investment. Closing costs, taxes and moving costs are a few more things to consider. Closing costs include Title costs, legal documents and service fees, as well as recording and filing fees just to name a few. Moving costs depend on if you are moving into a new home and how far away it is. Ask me for a Cost Worksheet to help you figure out your selling costs.
The shape of your home: To make your home as attractive as possible to the buyer, it needs to be in selling shape. Focus on the most important rooms in the house and fix any easily repairable issues. The front exterior of your home, the kitchen, the living room, and the master bedroom or usually the major focal points. Make sure to clean your home as much as possible and put away any personal items so that they are not viewable or easily accessible to potential buyers coming to view your property. The key is to make your home showroom ready so that it shows like a model home and is open and inviting.
These are just a few things to keep in mind when selling your home. Look for part 2 of selling in an upcoming blog and as always, if you have any questions feel free to contact me!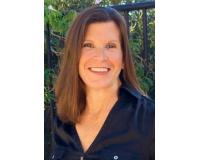 Author:
Heidi Jessup
Phone:
847-814-7856
Dated:
February 11th 2014
Views:
422
About Heidi: ...