Rosinas Italian Resturant For Authentic Taste
Rosina's in Oceanside, CA is home to the authentic touch of Italian cuisine. Opened in March 2013 located at 3613 Ocean Ranch Rd, Rosina's offers a ride range of Italian masterpieces and an exquisite wine list. Open from 5pm- 9pm. From fine Heirloom tomatoes and Burratta mozzarella cheese to five star Eggplant Dell Nonna, people have gathered here from all over California to try this fine dining Italian experience.

If not for the Italian food people come to Rosina's for Rosina herself. While splitting her time at both Santaluz and Oceanside locations, Ronsina will approach each table to tell you a fair list of Italian Specials. The work is done for you as she recommends pasta types with dishes and wine's to pair with meals. Her Italian heritage shows as she explains the dish precisely, too make your mouth water and stomachs rumble. Rosina's kitchen staff is primarily immediate family, keeping the Italian family values strong within her business. Together they create a humble atmosphere in this little Italian haven.

While walking in and being seated is an experience itself Anti pastas, Pastas, Fish, Meats, Pizza and deserts are all offered at Rosina's! My favorite appetizer on arrival is their special Bruschetta matched with a spicy Banana Pepper stuffed with sausage topped with tomato sauce, is the perfect beginning to a three course meal. Then, if its not their infamous fresh catch of the day; almond crusted Halibut or Lemon capers Sauce on top of Salmon, you can not go wrong with the Bolognese meat sauce with spaghetti. A dish that has been manipulated in American culture but comes nothing close to the authenticity of the Italian family recipe. Paired with The Pessimist Cabernet Sauvignon, you got yourself a romantic candle lit dinner. Each dish with its own delicate touch will take you to a place of gondolas, rolling hills and a breath of Italy. Finish your meal with a sweat Cannoli or Creme Brulee to seal the evening.

Eat out and eat right at Rosina's Italian Restaurant. A family heritage that has shared their delicious recipes with our little Oceanside community. Have a drink at Rosina's full bar or sit outside for a sunset dinner. What ever you choose on the menu a taste of Italy, authenticity, love and care will be delivered with your dinner. Bon Appetit!

See the homes or link below for particular homes for sale around Oceanside. When you get to my site you can find more information about schools and business's surrounding Oceanside community. You can also find bank owned homes and short sales near Rosina's at my site. If you have any questions regarding the current Oceanside California Real Estate market or any questions on individual Oceanside properties, than please call, email or submit a request for information, and I will get right back to you. I would love to assist you in your search for Oceanside real estate. I am your Oceanside Realtors for all homes in Oceanside California.

Click here for all the results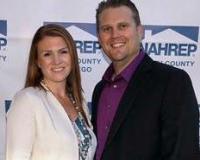 Author:
Rebecca Team Conley
Phone:
858-342-9953
Dated:
July 14th 2014
Views:
483
About Rebecca: ...