Reinvent Your Home With Creative Window Treatments
There are several ways that you can improve the look and style of a room without having to spend a fortune. Painting and stenciling are the most affordable ways to bring new life and unique detail to an old room, however, if you desire a more dramatic change then your windows may be the key.
Your options are unlimited when it comes to sprucing up your windows. With a little creativity, you can use many products that are relatively inexpensive to buy. Creativity doesn't cost a thing, so check out these design ideas to get those creative juices flowing. You may be surprised to discover that many possible window treatments are already sitting in your attic or garage.
Bringing The Outside In
If you're a scavenger and regular Sunday garage sale goer, you may discover the perfect piece of outer decor that can transition nicely into the interior. Consider a wood awning effect by using shingles or reclaimed wood for a rustic appearance.
Another trend that designers are seeing this year is in the use of stained glass or reclaimed woodcarvings that have been saved from demolition. Having a hand-carved feature is going to cost quite a bit to get custom made. However, many old doors and shutters can provide the same look without the need to have them custom built.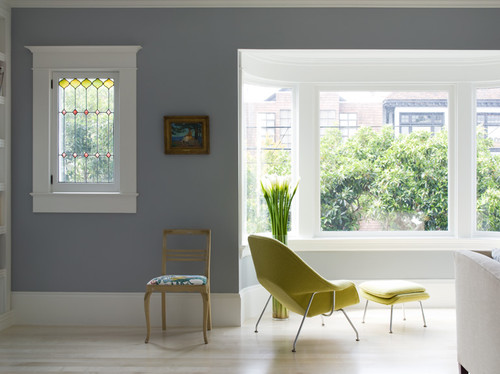 Creative Paint Projects For Fresh And Original Windows
When it comes to customizing your one-of-a-kind look, a painting project is a great way to create something original. You can get fabric-specific paints, as well as functional white or cream linens, for a minor sum. There are also services that can even print a design or picture directly onto your fabric for a unique and professional creation.
To create an immediate tie-in to a color scheme or accent color, consider painting the trim and wood slats of the window. This is an excellent and cost effective way to bring attention to your design features but also help to anchor a color within a room.
Cornice Boards Can Add A Finishing Touch
In the past, cornice boards were used to add weight and height to a window treatment. These days, they can also add architectural detail to spice up a room that appears flat and boxy. The great thing about cornice boards is that they can be individualized to suit the design and color scheme of the room: either with a solid paint job, or with monograms or stenciled images.
Thanks to the unique designs that you can create with these window treatments, you'll never again have that "pre-packaged" look for your windows. As your lifestyle changes, a fresh coat of paint will rejuvenate the look and can quickly be adapted to match the new color palettes of future trends.
Reinventing windows is a great way to aid in a home staging project in order to prepare and beautify your North County California home for sale. For tips on updating your home's look, call me today at 619-822-5772 for more answers and advice.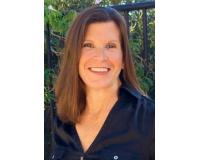 Author:
Heidi Jessup
Phone:
847-814-7856
Dated:
November 16th 2014
Views:
1,167
About Heidi: ...