Outdoor Movie Night For Hunger At Qualcomm Stadium
7 Reasons Why This Is Guaranteed to be an Epic Night of Entertainment For a Great Cause!
Movie on The Jumbotron What would Outdoor Movie Night For Hunger™ be without a great movie, great for the all ages? Which movie?— Despicable Me 2. It's a sure fire hit amongst parents and kids alike. Appropriate for all ages.
Incredible Music & LIVE Entertainment You've heard of the Steve Miller Band. Well, legendary guitarist and former band member, Greg Douglass will be LIVE in concert. Douglass lives locally, here in San Diego and, because if the size of the heart, has volunteered to his musical wizardry to excite, entertain, and to make sure that no one in attendance ever forgets August 9th. For 90 minutes, you'll hear what a guitar is supposed to sound like. Old-school rock has never been better. Oh, and don't miss the flash mob. I bet you won't spot it coming, but when it does, pure magic will fill the air. To the hit song "Happy", by Pharell Williams, and from the Despicable Me 2 soundtrack, you've never seen hundreds of people move in unison, not like this. When will it take place? Who knows, that's the fun part. Just don't be late, miss this and you'll regret it. Not to mention, your kids will miss the opportunity to see an electric performance…
FREE Games, and Activities Enjoy one of the dozens of other things "to do" and places "to visit", thanks to our incredible community partners, sponsors, vendors, and the San Diego Fire Department. Jump aboard the fire truck. Take a jump in the bounce house. Build a project at the Home Depot tent. It's all about getting involved. Participate, your kids will love it and thank you for it, and the photos you take, you will cherish for years and decades to come.
Fun & Philanthropy: PRIDE of Community! Giving back and doing good doesn't mean that you must volunteer at a soup kitchen. Such volunteers play important, critical roles. They have huge hearts and they are to be admired. But many ways exist to give back. Likewise, philanthropy doesn't have to mean that you sacrifice something, either time or money, for the good others. There are a million ways to make a difference! Outdoor Movie Night For Hunger™ is one epic night of entertainment for a great cause! Your donation of a non-perishable food item, one for each person attending, earns your family FREE admission. But it's more than that. Here, you know that your donation will impact and chang someone's life. There are children living in abject poverty and cannot understand what evil they have committed to deserve their horrific existence. Incredibly, we—you, included in the "we"—can combine FUN & PHILANTHROPY: PRIDE OF COMMUNITY, each of us, coming together, to reach out and lift-up these children from pain and hunger. Not to mention, provide the greatest gift to a parent who wants nothing more than a "full belly" for their son or daughter. Looking around, on August 9th, you will see the strength of our community!
Win Amazing Prizes! Including your shot at an iPad Mini, and 4 backstage VIP passes to meet legendary guitarist, Greg Douglass, former member of the Steve Miller Band. With your donation, each person—man woman or child—will be given a set of raffle tickets. Simply choose the prizes that most appeal to you, drop your tickets in those buckets to enter. Throughout the night, incredible gifts will be raffled off, including several Grand Prizes with values that range from $500 to $1,000, thanks to our incredible sponsors and community partners, and their generous donations! And don't worry. This isn't the lottery. Your chances of winning are quite good, and your kids, with a little luck, will love hearing their ticket called.
It's For A Great Cause! Hunger is not seasonal. It is natural to feel more generous and giving, and to think more about those who have less, around the holidays - Thanksgiving, Christmas. But hungry kids don't understand the seasonality of giving. They only know hunger. And right now, in the dead of summer, our local food bank needs our help more than ever! "Without strong support of the community we could not continue to operate. We are grateful for the support we receive from the community, however, we always see a decline in donations in the summer and early fall months and, at this time, our shelves are practically empty," says the Director of San Diego Food Bank. Outdoor Movie Night For Hunger™ is stepping into help, and "we" are on a mission to raise over 3,000 lbs. of food in just one evening.
Outdoor Movie Night For Hunger, created by Nathan Robinson, is philanthropic movement that combines entertainment and fundraising to battle Hunger. Join our movement today! Get your tickets
HERE!
EVENT DETAILS

Qualcomm Stadium
9449 Friars Rd
San Diego, CA 92108
Saturday, August 9, 2014 from 5:00 PM to 10:00 PM (PDT)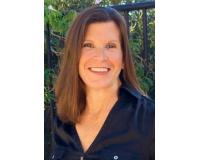 Author:
Heidi Jessup
Phone:
847-814-7856
Dated:
July 10th 2014
Views:
730
About Heidi: ...