Miramar Air Show Returns October 3rd To 5th 2014
It's time for one of the best family events of the year in San Diego. The Miramar Airshow is a must see:
Military Performers
US Navy Blue Angels
The U.S. Navy Flight Demonstration Squadron, better known as the Blue Angels, has been the indisputable "star of the show" since the 1940s. Flying F/A-18 Hornets painted in Navy Blue and Gold since 1986, these masters of the sky have demonstrated aerial excellence in the Navy's top piston and jet aircraft. Click here for more about the Blue Angels and their traveling companion, the Marine Corps C-130 named "Fat Albert." (Photo courtesy of U.S. Navy Blue Angels)
Marine Air-Ground Task Force (MAGTF) Demo
The Marine Air-Ground Task Force Demonstration displays the coordinated use of close air support, armor, artillery and infantry forces. Hornets and Harriers provide cover for Marine Corps paratroopers as helicopters bring in platoons of riflemen. C-130′s provide aerial re-fueling overhead while M1-A1 tanks and LAV's support the ground offensive. Spectacular special effects simulate air-to-ground explosions. (Photo courtesy of Sean Stell, MCCS)
U.S. Navy Leap Frogs
The United States Navy Parachute Team, commonly known as the Leap Frogs, is the parachute demonstration team of the United States Navy. They consist of an all-volunteer team of active-duty personnel drawn from Naval Special Warfare (NSW), including Navy SEALs, Special Warfare Combatant-craft Crewmen (SWCC) and support personnel. The team is sanctioned by the Department of Defense and recognized by the Federal Aviation Administration.
U.S. Army Golden Knights
Cutting away a parachute on purpose. Passing a baton at 120 mph. Flying the American flag at 12,000 feet. Landing dead center on the target. The Golden Knights have been holding audiences in the palm of their hands all over the world with their feats of aerial acrobatics. Now in their 53rd year of entertaining both young and old with their amazing aerial skills, the men and women of the Golden Knights continue to show why they are considered the world's best parachute team. (Photo courtesy of US Army Golden Knights)
F-35B Lightning
Designed to operate from austere bases and a range of AVIATION-capable ships with its short takeoff/vertical landing capability, the F-35B can also takeoff and land conventionally from longer runways on major bases. F-35B aircraft have been delivered to the U.S. Marines and the U.K.https://www.f35.com/global/participation/united-kingdom, whose forces are training together at the Integrated Training Center at Eglin Air Force Base https://www.f35.com/about/who-is-flying/eglin. STOVL aircraft are also stationed at the first operational F-35 base, Marine Corps Air Station Yuma, Ariz.https://www.f35.com/about/who-is-flying/yuma, and are completing flight test at Naval Air Station Patuxent River, MDhttps://www.f35.com/about/who-is-flying/pax.
The Italian Air Force https://www.f35.com/global/participation/italy will also operate the B-variant.
Bell Boeing V-22 Osprey
An American multi-mission, military, tiltrotor aircraft with both a vertical takeoff and landing (VTOL), and short takeoff and landing (STOL) capability. It is designed to combine the functionality of a conventional helicopter with the long-range, high speed cruise performance of a turboprop aircraft.
Civilian Performers
The Patriots Jet
After painstaking restoration by the Air shows America team, The Patriots' six L-39 jets were modified for use on the air show circuit with upgraded avionics systems for navigation and communications, removal of excess weight for better air show performance, addition of a 25 gallon smoke oil system, and removal of their previous paint scheme. Sponsored by Fry's Electronics and Hot Line Construction, the Patriots L-39s have electrified spectators with fast-paced formation flying and their signature "Tail Slide" maneuver where the aircraft actually slides backwards toward the ground, something you will not see from any other jet demonstration team. View the video (Photo courtesy of The Patriots Jet Team)
Sean D. Tucker "Oracle Challenger"
Since beginning his air show career in the mid-70s, Sean Tucker has flown more than 700 performances at more than 300 air shows, in front of more than 60 million fans. In the upcoming season alone, Tucker and Team Oracle will entertain nearly 10 million fans at 25 shows throughout North America. "I like to think that I bring the fans' dreams of flying into the plane with me, and there's nowhere I'd rather be than in the cockpit. That's why I train so hard to keep the edge!" Sean has logged over 20,000 hours flying, which if done all at once, would take over two years, 24 hours a day. In 2003, he was named one of the 25 "Living Legends of Flight" by the Smithsonian Air & Space Museum. View the video. (Photo courtesy of Team Oracle)
John Collver "Wardog"
John A. Collver and his AT-6 "War Dog" are a crowd-pleasing favorite seen by millions of people at Air Shows every year. Collver, who has logged thousands of hours of airtime in more than 50 types of aircraft over 30-plus years of flying, uses the World War II-era AT-6 trainer to show off the aerial maneuvers taught to dogfighting American pilots more than 60 years ago.(Photo courtesy of Bernard Zee)
Steve Stavrakakis "A Tribute to the American Vet"
With nearly 20 years of experience as a professional air show pilot and narrator, Steve Stavrakakis is considered a proven entertainment package. Stavrakakis flies his "Tribute to Veterans" in the aerobatic IAR-823 built by Industria Aeronatica Romania, powered by a 300-hp Lycoming and spinning a Hartzell propeller. The IAR is painted in Air Force jungle camouflage colors and the markings of the 8th Special Ops Squadron stationed at Bien Hoa Air Base, Vietnam in 1970.
(Photo courtesy of Bernard Zee)
Bret Willat "Sailplane Magic"
Bret Willat flies "Sailplane Magic," based here in Southern California. If you think all a sailplane can do is big lazy circles, wait till you see Bret add some loops and rolls (with smoke). The show is set to music. (Photo courtesy of Bret Willat)
OTTO the Helicopter
OTTO The Helicopter is one of the most unique and versatile air show acts in the world. OTTO provides air show fans the best entertainment value in the industry. During OTTO's daytime comedy show he entertains the crowds by blowing bubbles, playing with his yo-yo, racing around barrels and picking them up, shooting smoke in all directions, towing banners, and more all while interacting with the announcer! His night show is one of the best in the air show industry with dynamic fireworks and pyrotechnics that will wow the crowd on Saturday night.
Shockwave Jet Truck
The Shockwave Jet Truck runs over 300 mph, racing airplanes at air shows; it holds the world record in a quarter mile for trucks at 256 mph in just 6.36 seconds; and holds the world record for full size trucks at 376 mph as recorded by Guinness Book of World Records. At 36,000 horsepower, the ShockWave has enough power to accelerate at three G's vertical, which is as much as the space shuttle! (Photo courtesy of Darnell Racing Enterprises)
Red Bull Helo
Many people are surprised to learn that Red Bull's high performance aerobatic routine is actually performed by a stock helicopter, the BO-105 CBS made by Eurocopter/Messerschmitt Boelkow Blohm (MBB). It uses two 425 hp Allyson Rolls Royce C-20B turbine engines that drive composite rotor blades mounted to a solid titanium fixed rotor head. The normal versions can be configured for a variety of flight operations from air ambulance to off shore oil drilling support. What makes Red Bull's BO-105 CBS different from any of the others is the man inside
- Charles "Chuck" P. Aaron.
To search for homes in the San Diego, click here: http://tomcaskey.sdcountyhomehunter.com/index.php?advanced=1&display=Carlsbad%2C+&areas%5B%5D=city%3A%2592024%25&areas%5B%5D=zip%3A%2592024%25&areas%5B%5D=area%3A%2592024%25&areas%5B%5D=neighborhood%3A%2592024%25&areas%5B%5D=county%3A%2592024%25&areas%5B%5D=city%3ACarlsbad&custombox=&types%5B%5D=1&min=0&max=100000000&beds=0&baths=0&minfootage=0&maxfootage=30000&minacres=0&maxacres=3000&yearbuilt=0&walkscore=0&keywords=&rtype=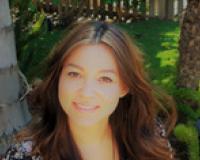 Author:
Alexy Posada
Phone:
619-318-7045
Dated:
August 12th 2014
Views:
736
About Alexy: ...