How To Save Money By Buying A Fixer Upper Home
With the housing market becoming more expensive, buyers must look for the best way to find an affordable home. A fixer upper is a great way to affordably buy your first home in the California housing market.
If you are in the market for a new home, but do not want to spend tons of money or just can't afford today's rising home costs, you may want to look into buying a fixer upper. By purchasing a home in less than perfect condition you will be able to save yourself a lot of money. If this sounds like something you are interested in, you are in luck. There are thousands of homes available all over California waiting to be restored to beauty. All you need to know is where to look.
Listed below are the three most common ways that you can find a fixer upper in your area.
1. The most traditional way of finding a fixer home is simply getting in your car and scouring the neighborhoods that interest you. By doing this you may not come across a lot of properties, but you may find the one that really catches your eye. If you do happen to find a fixer upper this way, make sure that you take down the address and call your realtor to help you negotiate a deal.
2. Finding a home to restore can also be done by searching the classified ads. This is also a more traditional method of finding a new home. The best thing about searching for a fixer upper this way is that you will be able to search by location and price without ever having to leave home.
3. And of course you can search for a fixer upper online. By searching on a local real estate site you will be able to find a lot of details on any lower priced homes that may catch your eye. These sites offer information on pricing, as well as pictures of both the exterior and interior when available. By searching for a fixer upper online, you will ensure yourself of coming across the largest number of properties available in your area, and save yourself some time too!
However, it also pays to use an experienced realtor that can spot major issues, advise you on what extra inspections you might want to consider and also will have a good contact list for reliable contractors and others you may want to consult with.
Overall, finding a fixer upper can be done in a number of different ways. Instead of overlooking this option, why not give it a try? It does not cost anything to look, and you may find out that a fixer upper is your ticket into the housing market or a way to gain a dream home. Click here to search for homes in North San Diego County :
Click here for all the results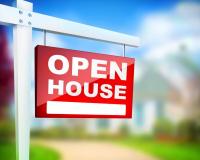 Author:
Solutions Real Estate
Phone:
858-342-9953
Dated:
August 18th 2014
Views:
450
About Solutions: ...