Guajome Park Academy Overview
Guajome Park Academy

Guajome Park Academy is now a K-12 school. Starting classes August 12th! GPA is a project based school pushing culture, hands on learning and the arts into the average school day. Even though a public school, GPA has a small class setting with only 1500 students throughout the k-12 program. GPA also offers an Independent Study program for grades K-12. Guajome Park Academy facilities are new and clean, spread out with multiple class rooms, amphitheater, lunch area, and two-story GYM.

Since 1994 GPA has been welcoming students from diverse backgrounds, different personalities and wide ranged ethnicities to share the learning experience together. From exchange students, Cinco De Mayo days, and German, Spanish and International house your child will get a full understanding of the bigger picture, while learning the basic general education. Guajome Park Academy sport teams play against other same sized schools, lead by the best coaches in Oceanside and Vista. GPA offers multiple clubs like D&D, Drama, Art and Science. The drama class and after school plays are well produced. Guajome Park Academy offers an indoor and outdoor stage. They also have a full sized indoor basketball court and gym with locker rooms.

Here is a review from a 6th grade student from Guajome Park Academy posted on http://www.zillow.com

"I've been going to GPA and it is amazing! I'm in 6th grade and the charter experience is awesome. They have a large area of performing arts and they have approximately 1 500 students from grades 6-12 (the profile is a typo it's 6-12 not 4-12)... The teachers are nice but they do demand you to follow the rules. Detention is not as common as other schools but that's because they keep everyone in such a straight and orderly fashion. They take control and this school is just...beyond exceptional. The campus is very large with two stories. My friend since first or second grade is a dancer and is very pleased with their performing arts section. My friend since last grade is very mathematically talented and is proud to be challenged..."

Guajome Park Acadamy is a college preparatory school. They offer an IB middle years program for grades 6-10 and an IB Diploma Program for grades 10-11 and 9 advanced placement courses. By taking these courses your child can not only prepare for college, but gain college credits.

"Our goal within a small, safe, nurturing environment; is to prepare and equip future leaders to be positive and productive contributing citizens in a global community." - http://www.guajome.net/AboutUs.aspx

Guajome Park Academyprovides a good environment for any growing child. They bring the kids together with exercises on the ropes course and build confidence with presentations and team work in almost every subject. The hand on experience teaches your kids life lessons and will work with the needs of each individual and their learning styles. Guajome Park Academy will prepare your child for college and help them succeed. Located in Vista, sign up today!

See the homes or link below for particular homes for sale around Vista or Oceanside. When you get to my site you can find more information about schools and business's surrounding Vista or Oceanside community. You can also find bank owned homes and short sales near Vista or Oceanside at my site. If you have any questions regarding the current Vista or Oceanside California Real Estate market or any questions on individual Vista or Oceanside properties, than please call, email or submit a request for information, and I will get right back to you. I would love to assist you in your search for Vista or Oceanside real estate. I am your North San Diego Realtors for all homes in Oceanside California.
Click here for all the results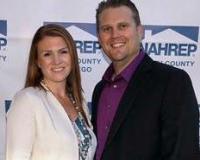 Author:
Rebecca Team Conley
Phone:
858-342-9953
Dated:
July 20th 2014
Views:
1,118
About Rebecca: ...