Free Family Art Day At Oceanside Pier And Sand Art Contest August 31st
Show off your creative side and have fun in the sun with Oceanside Museum of Art (OMA) at the Oceanside Pier on August 31, 2014 from 9am to 1pm for a Free Family Art Day and a Sand Art Contest!
This two-part event not only provides the public with a day of creative competition in nature for a modest registration fee, but also FREE and easy sand art projects for the public.
Free Family Art for everyone at the Pavilions south of the Pier. Kids and families will learn about endangered ocean animals while making art!
Sand Art Contest registration is open through the day of the event. Early registration is recommended. Participation for the contest is limited to 50 four-person teams on a first-come first-serve basis. Entry fee is $25 per team through August 10 (includes 1 free t-shirt for team captain plus purchase of additional t-shirts for $5). After August 10th entry fee is $35 per team. $100 to the winning team!
$25 Team Entry Fee up to and including August 10
$5 t-shirts (Only one included with $25 entry fee)
$35 Team Entry Fee after August 10
If you are interested in being a sponsor for this fun and creative event, please contact Julia Fister at (760) 435-3728 or julia@oma-online.org
Thank you to ScholarShare,
California's 529 College Savings Plan
, a proud sponsor of Free Family Art Day. Light and healthy refreshments will be available at every Free Family Art Day.
No art experience is required and all art supplies will be provided. Children will also have the opportunity to explore the museum through a kid-centric tour.
Visit
OMA
for more information on this event and to download your entry form.
For a FREE analysis of your Home's Value visit
www.LivePlaySanDiego.com/sell


Let's Connect!

_____________________________________________________________________________________________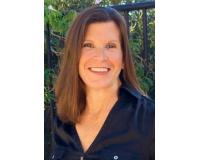 Author:
Heidi Jessup
Phone:
847-814-7856
Dated:
August 29th 2014
Views:
638
About Heidi: ...