Common Details Buyers Overlook When Viewing A Home
When you are looking at a potential North County San Diego home to buy, it is important to pay close attention to the details. You want to make certain that you are making the right choice when buying a home. Many home buyers get so caught up in the excitement of purchasing a home that they will often miss many important details. This can be a costly mistake if discovered after the sale of the home is finalized. If you are buying a North County San Diego home, make sure that you don't miss any of these commonly overlooked details:

Do the Appliances Work?
Take the time to test the major appliances in the home to make sure that they are functioning properly. This is often overlooked in a home inspection. It is a good idea to ask your home inspector to run every appliance through its full cycle to make sure that there are no problems.

What Are the Neighbors Like?
Although many home buyers will do their research regarding the neighborhood they want to live in, they forget to find out about who their neighbors are. This may backfire later on once the homebuyer has moved in. Perhaps your quiet neighborhood is disturbed by the sounds of partying late into the night, or your neighbor will let their free-range cats destroy your garden. Take a tour of the areas surrounding the North County San Diego home you want to purchase at different times of the day. Introduce yourself to your neighbors and take the time to ask about your neighborhood and community. They may be able to provide valuable insight into the people that will live around you as well as other important details of your new North County San Diego neighborhood.

How Many Outlets Does the House Have?
When you do a walkthrough of a house, you probably don't notice the number of electrical outlets in each room. However, this is important because many older homes will have fewer outlets and these days the average family has many more electronics. If your home doesn't have enough outlets for your television, computer and other gadgets, an electrician will need to come and add more – costing you a lot of money.

Are There Are Water Spots?
It's easy to miss water spots, because they will often blend in with the color of the walls or ceiling. However, these spots will indicate that there has been a leak that has not been properly repaired. This will lead to many more problems if left unresolved including more leaks and possibly mold. When you are looking at your potential home, always inspect carefully for water spots in kitchens, bathrooms, attics and any crawl space the home may have.

These are just a few of the common details that home buyers will overlook when they are looking at a potential North County San Diego home to buy.
Click here for all the results
For more information and tips about buying a North County San Diego home, contact me at 760-440-8522 or email me at Jazmin@TamayoRealty.com.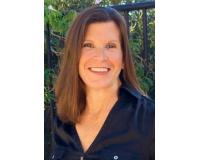 Author:
Heidi Jessup
Phone:
847-814-7856
Dated:
August 7th 2014
Views:
437
About Heidi: ...