COMIC CON 2014 SOLD OUT
COMIC-CON 2014 SOLD OUT
I was at a concert in Miami, Nov. of last year and this guy approaches me, asking me where I'm from.
San Diego, I told him.
He lit up, I went to the biggest event in San Diego last year can you guess which one?
My mind drew a blank. He waited, but a second, and screamed COMIC-CON!

If you're not aware of what the hype is all about COMIC-CON is a 4 day event at the San Diego Convention Center. COMIC-CON is on July 24-27th, promoting, exposing and recreating our fiction uprising in comics, movies and multi- art media. Between 19 rooms the convention center will hold up to 6,500 people. Unfortunately tickets sell out almost instantly. The best way to secure a spot is to purchase the tickets as soon as they go on sale, almost a year prior to the event.

COME PREPARED
Is it your first time at COMIC-CON? Don't let the massive convention center or the multiple conferences, games, shows and viewings confuse you. Dress the part. You saved your money, got a ticket before they sold out and now you're getting ready for one of the biggest events in California. Pick a character, pick four characters, and create your identity. When you're at COMI-CON you are no longer Fred who works at Home Depot but Link, Zelda's hero! Get the boots, make the hate, and change your hair! Have fun with it, judgment is down the drain at this point.

The COMIC-CON web site offers 'build your schedule' to organize your event list while at COMI-CON. Each show room has to offer you Anime, Autograph Area, CCI-IFF screenings and events, Children's Film Deistical, Games, Portfolio Review, and Retailer Programs. Some screenings/ conferences will be Diversity in Genre Literature, The Simpsons, Inside of the Big Bang Theory Writer's room, Halo: The Master Chief Collections Panel, etc. Comic art Conference is celebrating their 22nd year at COMI-CON.

The Hilton San Diego Bay Front Hotel is hosting Will Eisner Comic Industry Awards as well as other seminars in the Indigo Ballroom. For a small intimate theater setting the Grand Horton Theater is also hosting showings for COMI CON. Manchester Grand Hyatt is hosting a Heinlein blood drive, X-Box lounge and Her Universal Fashion Show. Marriot Marquis and Arena is hosting the COMI-CON International Independent Film Festival and will be showing Anima screenings. The OMNI play back room will be showing both main rooms H and Ballroom 20 on large screens here so you won't miss a thing. Look up the quick guide on the COMIC-CON website for guidance.
With multiple buildings, showings, genres and art media you can only lose yourself to the world of art. It's up to you too fall into character, rather it be the Joker from Batman or Lisa from the Simpsons, you can build yourself in all aspects of your life. If it's working on your literature, custom design, music production or opening your eyes to a whole new experience COMI CON has SO MUCH to offer.

See the homes or link below for particular homes for sale around Downtown San Diego. When you get to my site you can find more information about schools and business's surrounding San Diego community. You can also find bank owned homes and short sales near Downtown San Diego at my site. If you have any questions regarding the current San Diego California Real Estate market or any questions on individual San Diego properties, than please call, email or submit a request for information, and I will get right back to you. I would love to assist you in your search for San Diego real estate. I am your San Diego Realtors for all homes in San Diego California.

Click here for all the results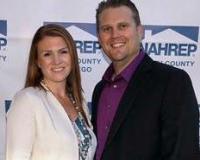 Author:
Rebecca Team Conley
Phone:
858-342-9953
Dated:
July 20th 2014
Views:
578
About Rebecca: ...