ARE YOU PREPARED FOR YOUR HOME INSPECTION
The home inspection is a critical, and essential, part of the real estate purchase process. And it often causes a great deal of anxiety for buyers. A home inspection is strongly recommended for buyers, and you should make your offer contingent upon a home inspection.

Check out my VIDEO SERIES on YouTube about HOW TO BUY A HOME at

www.HomeBuyingTipsAndAdvice.com

Visit my Consumer Blog on ActiveRain for a wealth of real estate and neighborhood information

Here are some things to expect from your home inspection:
There is no such thing as a perfect home. No matter how meticulous a home owner is, your home inspector will find defects, things that need repair, and deferred maintenance, even in new construction.
The home inspector works for you, not the seller. The inspector's job is to provide you with as much information as possible about the house you intend to buy. The purpose is not to scare you, or convince you to not buy the home, but ensure you are fully aware of what you are buying and the issues you will need to deal with as a homeowner, so you can make an informed decision about proceeding with the purchase or not.
A home inspection can easily take 2 hours or more depending on the size of the house and the issues encountered, and will likely cost in the range of $300 - $500 depending on the size and type of home, the specific inspector, and the specific services.
The inspector will normally test the appliances, including the dishwasher, oven, stove, washer and dryer, and systems (AC, heating) but typically not the pool, spa, or irrigation (hire other inspectors for these). Some home inspectors also use thermal imaging, which relies on infrared technology, a non-invasive procedure that allows them to check for hidden leaks behind walls – you will probably pay extra for this.
Water will be run in all sinks to check for leaks as well as water pressure and temperature. Toilets will be flushed, showers will be run to check pressure and temperature, and bathtubs will be filled to check drainage
The home inspector will provide a multi-page report, including photos, for you with details and recommendations regarding defects, any needed repairs, and maintenance.
You should attend part of the inspection to review any and all concerns, and ask any questions about repairs, defects, and maintenance. This is your opportunity to get educated as a new homeowner!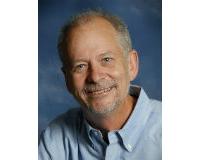 Author:
Jeff Dowler
Phone:
760-840-1360
Dated:
November 11th 2015
Views:
284
About Jeff: ...