3 Important Things To Think About And Know Prior To Buying A Condo
3 Important things to think about and know prior to Buying a Condo

Looking for condos in San Diego? Then look no further than our website dedicated to San Diego condos.

Many of buyers are in the market for a new home or condominium with the real estate market gaining more popularity with strength in the local San Diego housing market. People are looking for opportunities for upsizing and downsizing their current home to a San Diego condo. It can be an overwhelming process when buying a condo in San Diego or changing your lifestyle of a home to living in one of the beautiful San Diego Condos available in today's real estate market… but Rebecca Conley or Jessica Oliver from www.CallTheConleys.com Real Estate and lifestyle team at Solutions Real Estate, help walk customers through the San Diego Condo location and lifestyle decisions. Many of their clients are looking for close to the beach or oceanfront condos in San Diego. Condos are often less expensive to purchase than single family houses or townhouses in San Diego, and they can offer many lifestyle conveniences you might not otherwise be able to afford, such as pools, spas, gated complexes and a on premises gym. There are tradeoffs when it comes to condo ownership, too.Here are a few things to think about before buying a condo in the San Diego area.

1. San Diego condos nor any condos come with the land… You don`t, won`t and cannot even negotiate the land with the purchase of the condominium. A condo is a building consisting of multiple living spaces, side by side or stacked on each other that are individually owned spaces within the walls of each unit. You basically have an interest in the main condo complex and grounds as well as own the living space within your unit. Each condo owner contributes to the cost and upkeep of the exterior structure and any common areas and amenities. (HOA FEE or Condo Association fee) Condo owners do not hold title to the land on which the structure sits.

2. Condos have many lifestyle conveniences Most of the time condos are built when land in expensive or there isn`t an opportunity to build as many homes on the allotted land. So, they have to build vertically to fit enough properties on the property to have it make sense to acquire the land. Most San Diego condos are a great lifestyle choice to afford a property near the ocean or the individual's main attractions such as their work, shopping, dog parks, public transportation, freeways or inner cities.
Also, many San Diego condos for sale may offer amenities that you may not otherwise be able to afford if purchasing a single family home, such as a pool, spa, tennis courts, BBQ pits, movie theater, etc. Additionally, most condos have management handling all the exterior maintenance of the buildings, complex grounds and any amenities offered.


3. Condos are less expensive and are a great value in San Diego Condos are often less expensive than San Diego townhouses or single family homes in San Diego, as the try to fit as many condos as they can in one complex. Many times a condo in San Diego will be priced to sell at $400,000 for example. It comes with all the amenities like a pool, spa, great location in walking distance to the beach or downtown San Diego and a SFH (Single family home) without a pool, spa and a little further out would be $600,000-$900,000.
Click here for all the results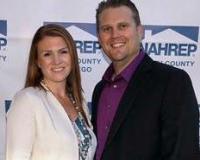 Author:
Rebecca Team Conley
Phone:
858-342-9953
Dated:
June 10th 2014
Views:
706
About Rebecca: ...