3 Financial Reasons To Buy A Chula Vista Home Now
1. Prices Are Rising at an Accelerated Rate


The price of a home is the major consideration when deciding whether or not it makes financial sense to purchase a house. Experts are not only projecting that house values will increase, they are also more optomistic in the level of appreciation they are projecting as the market begins to heat up.


2. Interest Rates Are Increasing


A big component in the cost of a home is the mortgage interest rate a purchaser pays. Understanding where rates are headed will help in making a decision whether to buy now or wait.
So, Where Are Rates Headed?
No one can know for sure. However, as the economy improves, many experts expect rates to creep up.


3. Rents Are Skyrocketing


Whether you own or rent, you will have a monthly housing expense. The question is how that expense will change in the future. When you purchase a home, for the most part, you lock-in that monthly housing expense for the length of the mortgage you take (15 or 30 years for example). When you rent a home, your housing expense is impacted by movements in the supply and demand for rental properties.

The only way to lock-in your monthly housing expense is to take that decision out of the hands of a landlord by owning. With both prices and interest rates set to increase, the best time to buy is right now.
Contact me today 619-823-3047 to purchase your Chula Vista home
.
Click here for all the results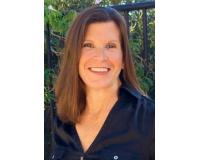 Author:
Heidi Jessup
Phone:
847-814-7856
Dated:
June 3rd 2014
Views:
684
About Heidi: ...